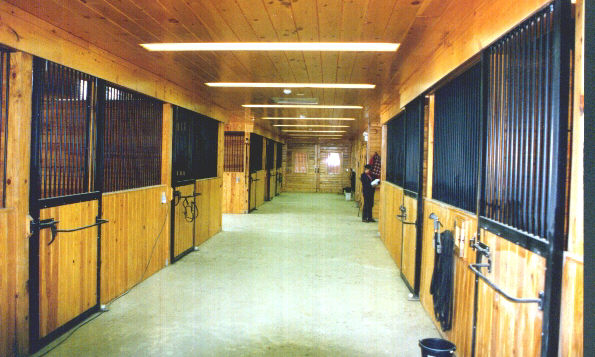 TRS is located on a 1,500 acer plot of land. We have 27 paddocks, each one has two shade trees, and good grazing grass.
The actual barn has 45 stalls,a spacious tack room, feed room, 15 cross ties,and 5 washstalls, and an office.
We have a round pen, two rings, a training track (flat and steeplechase), and trails.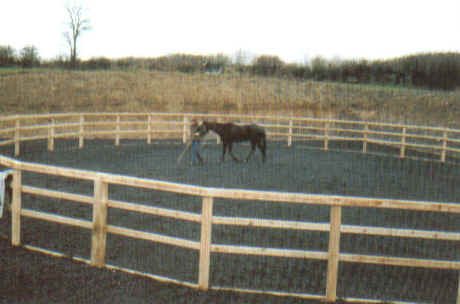 This is one of our 3 round pens. We use them for training the young ones to warming up the show horses.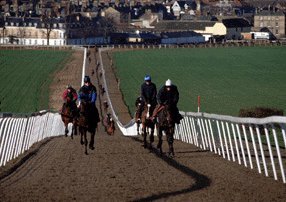 This is our training track where the young(and old) racers can show their stuff.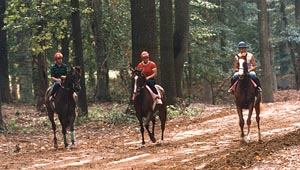 this is one of our many trails.
This is one of our 3 trucks.
One of our 2 Trailers.